About EBM Tools
Ecosystem-Based Management (EBM) tools are methods and software that help practitioners incorporate scientific and socioeconomic information into decision making. EBM tools can help:
Develop models of ecosystems
Generate scenarios illustrating the consequences of different management decisions on natural resources and the economy
Facilitate stakeholder involvement in planning processes.
The diagram below (Halpin et al., In press) shows the range of EBM tools.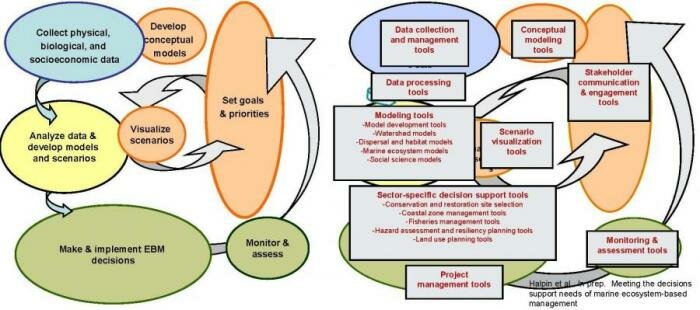 Learn more about: